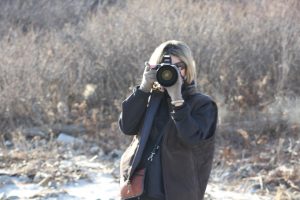 As the artist featured in October, Charlene Yelle will be displaying works digital photography. Attend the artist reception for on Friday Oct 6th 2017, 4-7 pm at the Seacoast Artist Association gallery in Exeter. Refreshments will be served.

Most people have never heard of Pareidolia. But nearly everyone has experienced it. Anyone who has looked at the Moon and spotted two eyes, a nose and a mouth has felt the pull of Pareidolia. It's "the imagined perception of a pattern or meaning where it does not actually exist", for Yelle these imagines appear frequently. She will be showing a collection of 12 images as the featured artist in October.
"Nature reminds me that there are things much greater than the affairs of humans. When we are unbalanced or if life is unsettled around us, we can do no better for ourselves than to seek out the embrace of Nature. It is my hope through my photography, that you will experience a "childlike surprise" and delight in the animals and nature around us."
Yelle's journey with photography started when she received her first camera for her high school graduation. It was a Kodak Instamatic 110. This camera followed her to Hawaii where she spent 5 years taking pictures of everything! While living in Hawaii, the next camera was an upgraded to a Minolta 35mm which was only used on automatic mode. Photography took a back seat to the Jewelry Industry which was why she was living in Hawaii.
Yelle has spent the next 37 years designing/creating jewelry and is a member of the League of NH Craftsmen. Yelle and her husband own Yelle's Goldsmith/Silversmith in downtown Exeter, NH. She trained as a Hand Engraver and Silverchaser with Master Engraver Frank Kulik who engraved Lady Diana's baby cups and a tray for the Pope when he visited our Country. However, her love for photography has always been a large part of her life.
One fateful day 5 years ago, while walking the beach Yelle met her Friend/Mentor Professional Wildlife Photographer, Mehmet Oktay Kaya. He not only made her promise to photograph using only Manual settings, but also NO Photoshop and with minimal cropping. Most importantly, he taught her to respect Nature and Wildlife. Kaya has been instrumental on her new journey by always raising the bar higher and higher! Thank You, Kaya
"If you talk to the animals, they will talk with you, and you will know each other. If you don't talk to them, you will not know them, and what you do not know you will fear. What one fears, one destroys" -Chief Dan George
Yelle's photograph of the Snowy Owl Eyes won third place in 2016 SAA Art Show. Her photographs have also been featured in local newspapers.
"Certain things catch your eye, but I try to pursue only those that capture the heart". " Break the rules, Stand apart, Ignore your head, Follow your Heart."
Visit the artist's website at www.charspics.com
E-mail: charleneyelle@gmail.com
Instagram: Charleneyellephotography