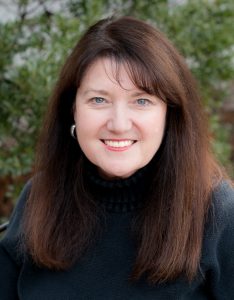 As the SAA Featured Artist for June/July, Renee Giffroy from Rye, New Hampshire will be displaying a unique photographic perspective of the images captured from the hulls of boats. "Boatscapes" is a colorful celebration of the beauty that can found in the mundane. Through her photographic eye, Giffroy takes what is often overlooked and transforms it into extraordinary pieces of art.
Attend the artist reception on Saturday June 11, 2016 from 1-3 pm at the SAA gallery. Refreshments will be served.


For a number of years photography took a back seat to her full time job but after a successful career and sales and marketing at IBM, Giffroy is devoting her full time and energy to her long time passion for photography. Giffroy enjoys photographing a wide variety of subjects and whether it is nature, travel, people, street scenes, or abstracts, it is the process of creating a compelling image that excites her. She especially enjoys challenging herself with specific projects and it is through one of these projects that her Boatscapes body of work was born. Walking around boatyards looking at boat hulls, Giffroy can sometimes spend hours searching for ones that she thinks will produce a compelling final product. When boats are pulled out of the water at the end of the season their hulls reflect the wear and tear of the season showing a wide variety of scratches, chips, and dents. And they suffer more over the winter months. But it's in the early spring, just before boat owners start to prepare them for their launch back into the water that the best images can be found. When she spots a hull that she thinks will result in a compelling image, she captures the photograph immediately because the next day it could be gone, replaced by a freshly painted boat. Some of these creative images are featured in this Boatscapes exhibit.
Over the last 15 years, Giffroy has studied photography and attended workshops with both the Maine Workshops and the Santa Fe Workshops and she recently produced images for the Vermont Land Trust, the Alaska Raptor Center and the Sitka Conservation Society. In addition, for the last 5 years she worked with National Geographic Traveler Magazine as an onsite events manager for their weekend photography seminars. Giffroy is a juried member of the NH Art Association, member of the Seacoast Art Association, member of the NH Society of Photographic Artists and is president of the Seacoast Camera Club. Recently she assumed a position on the Board of Directors of the NH Art Association.
Visit the artist's website at www.reneegiffroy.com. E-mail: rgiffroy@gmail.com.
See About SAA  for our gallery location and hours.