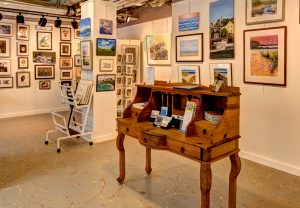 Our gallery is located in beautiful downtown Exeter at 130 Water Street. See our About SAA page for hours, directions, and contact information. We have a wide variety of styles, subjects, and mediums from our Association's local artists on display!
Association Member Virtual Galleries
View our SAA member profiles below to learn more about the artists and view some of their works. Gallery members and artisans exhibiting year-round are listed in bold. See our instructions on how to add your profile here.
Artist Spotlight
Vance Evans
is a photographer from Exeter, NH.