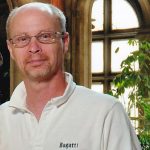 I have always been fascinated by the world around me and through my photography, attempt to preserve the fleeting moments unseen by others. Following the Taoist ideal my goal is to catch the worlds sights in an artistic fashion, to include natural beauty along with man-made form and decay. Among my work there will be images from my urban explorations showing man made neglect and decay, the visions of human culture and Nature's own inherent beauty as a contrast.
I was born in 1963 and have lived on the New Hampshire seacoast since the age of five. I was first introduced to photography when my father worked in the advertising department of the Exeter News Letter. At the age of 14, I began exploring the world of photography with dads Minolta SRT201, which I still use today and learning darkroom technique with the newspapers photographer, Ron Goodspeed. My first published work was of the Exeter Criterium bicycle race on May 10, 1978 at the age of 15.
About my Art
Media: Photography
Subjects: Scenic and artistic images, urban exploration, nature, architecture, automotive, still life
My Artwork
Samples of Phill's works (click any image for slideshow).