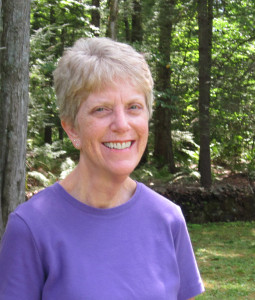 Valerie Allen is a graduate of Rochester Institute of Technology with a Bachelor's degree in Fine and Applied Arts. After graduation, Valerie worked in the field of book and magazine publishing in New York and Connecticut. Then, as a York, Maine resident, Valerie had her own graphic design business under the name of DownEast Impressions. As the years past, making the shift into photography and painting seemed like a pleasant change from type design and galley proofs. Currently, as a resident of Barrington, New Hampshire, she lives at the edge of the woods with her cat, Katie. This gives Valerie the opportunity to enjoy her love of nature and her love of simple uncomplicated country living. Valerie often says that she took 'the road less traveled' by choice. It is through her work that Valerie wants to share the joy, peace and whimsy that she finds on life's journey.
How to Contact Me
Valerie E. Allen
Email: veallen.448@gmail.com
Mobile: 603-978-2692
About my Art
Media: Acrylics
Subjects: Landscapes and flowers
My Artwork
Samples of Valerie's works (click any image for slideshow).