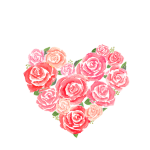 It is with love and gratitude towards our patrons and members, we at the Seacoast Artist Association Gallery will be holding a special Valentines Sale!
Beginning February 3rd at the
"Wild with Color" Reception
Through February 19th during
Doris Rice's Students' Show Reception
We are taking 10% off most hanging pieces throughout the gallery.
This is our gift to you for all the support and encouragement you've shown, allowing us to thrive in our new gallery.
Thank You and Happy Valentine's Day
From all of us at SAA!!!
*note to those participating in the the Wild with Color Theme Show Challenge – This discount will apply to to those works as well, but will not affect your profit from a sale. The 10% is coming from the gallery's commission. Thank you for participating in these wonderful shows!