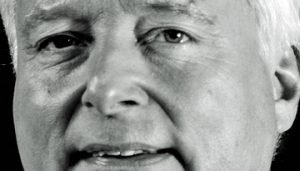 Dave is a photographer from Dover, New Hampshire specializing in landscape and seascape scenes from across New England. He uses High Dynamic Range processing to give some of his images a highly detailed and luminous appearance. He also uses artistic Photoshop filters to impart a "painterly" look to some of his scenes.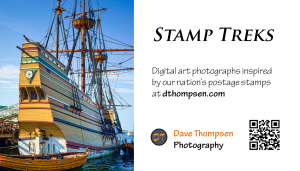 An avid stamp collector, Dave has created Stamp Treks, a series of photographs inspired by our nation's postage stamps. From the historic Joseph Conrad sailing ship at Mystic Seaport, the stunning JFK Library in Boston, the educational Mayflower II in Plymouth, to the idyllic Bass Harbor lighthouse in Acadia, Maine, his photographs and accompanying articles highlight the fascinating historical subjects depicted in the stamps.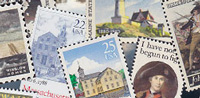 Dave has held local library exhibitions of over thirty of these works, each with a label describing he subject, the postage stamp that inspired it, and a QR-code for visitors to scan with their smartphones to learn more about each work.
Dave posts frequent articles about photography, stamp collecting, and technology on his Dave Thompsen Photography website and offers matted prints for sale on his online Etsy shop DaveThompsenPhoto. He is member of the Seacoast Artist Association in Exeter, NH and the New Hampshire Art Association in Portsmouth, NH, where he often has his works on display. A software engineer by trade, Dave also enjoys bicycling, hiking, and skiing.
About my Art
Media: Photography
Subjects: Scenes from New England – landscapes, seascapes, architecture
My Artwork
Samples of Dave's works (click any image for slideshow).