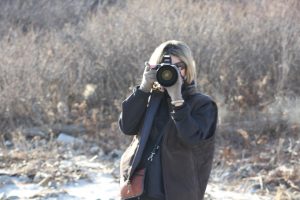 Charlene is a Nature/Wildlife Photographer who lives in Exeter, NH.
"Nature reminds me that there are things much greater than the affairs of humans. When we are unbalanced or if life is unsettled around us, we can do no better for ourselves than to seek out the embrace of Nature. It is my hope through my photography, that you will experience a "childlike surprise" and delight in the animals and nature around us."
Most people have never heard of Pareidolia. But everyone has experienced it. Anyone who has ever looked at the Moon and spotted two eyes, a nose and mouth has felt the pull of Pareidolia. It's the "imagined perception of a pattern or meaning where it does not exist", for Yelle, these images appear frequently.
"Certain things catch your eye, but I try to pursue only those that capture the heart". Break the rules, Stand apart, Ignore your head, Follow your Heart"
How to Contact Me
Charlene Yelle
Phone: (603) 553-5012
Email: charleneyelle@gmail.com
Website: charspics.com
Instagram: charleneyellephotography
About my Art
Media: Photography
Subjects: Nature/Wildlife
My Artwork
Samples of Charlene's works (click any image for slideshow).