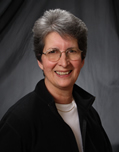 Judine was born and raised in White Plains, N.Y. She graduated from Skidmore College in '63 with a degree in Business. Although she was always considered to be "artistic", Judine spent the middle part of her life in a real estate career and raising a family. Additionally Judine became a professional interior house painter and paperhanger. It wasn't until age 60 that her color sense and creativity motivated her to paint on something smaller than the entire surface of a wall. She fell in love with the medium of watercolor as it allowed her to easily bring out the artist within. Judine has always been drawn to Maine's seacoast, especially Monhegan, having summered in the state throughout her life. In fact she enjoyed Maine so much she now resides in Cumberland Foreside year round.
Judine has become noted as a bold watercolorist utilizing her entire palette to express the beauty she sees around her. Nature, through her eyes, is very colorful and joyous and she attempts to capture its essence through her works. Having the time later in life to pursue these artistic venues has been extremely rewarding and great fun!
Judine has studied with Doris Rice, Jan Kilburn and Tony Van Hasslet. Over the last 10 years she has participated in numerous local and state juried exhibitions as well as solo artist shows. Her works may be viewed in the following galleries: Boothbay Region Art Foundation, Seacoast Artist's Association online, Saltwater Artists Gallery in Pemaquid, River Arts in Damariscotta and Yarmouth Art Gallery in Yarmouth, Maine.
How to Contact Me
Judine French
27 Mackworth Lane
Cumberland Foreside, ME 04110
Phone: 603-867-6221
Email: Judering89@gmail.com
About my Art
Media: Watercolor
Subjects: Landscapes
My Artwork
Samples of Judine's works (click any image for slideshow).